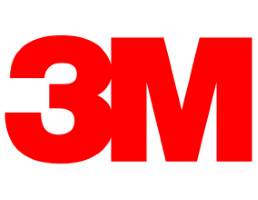 TINT CITY is now an accredited 3M™ window film installer for all Commercial, Residential and Automotive window films. With a huge range of top quality products to choose from we are confident we will have the right product to suit you.
You spend a lot of time in your vehicle either as a driver or passenger, so why not be comfortable? Whether you're concerned about excessive heat, increased privacy, UV protection, a faded interior, glare or security, we have a window film to help you enhance the comfort and appearance of your vehicle.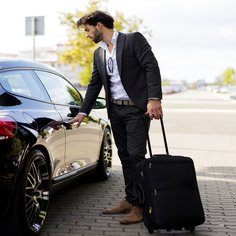 3M™ Crystalline Series
3M™ Crystalline Automotive Window Film offers the ultimate in high technology, superior clarity and performance with a premium look. It features a proprietary, multilayer optical film technology that combines over 200 layers in a film that is thinner than a Post-it® Note. This unique technology is the reason a clear film can reject more heat than darker films.
Product Details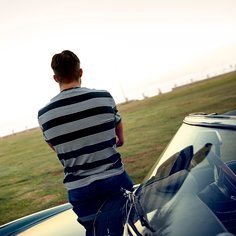 3M™ Black Chrome Series
Black Chrome utilises a metalised film technology, providing maximum heat rejection and significantly improved comfort. This same metal layer creates a unique look to your vehicle, with higher exterior reflectivity. Because Black Chrome utilises a metalised film technology, it may interfere with wireless signals.
Product Details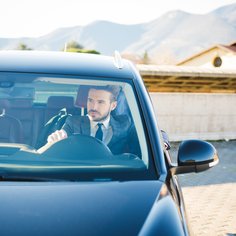 3M™ FX-HP Series
3M™ FX HP gives a hot look on the outside, but is cool and private on the inside. A hybrid of two film technologies combines a dyed film with a metalised film to provide additional heat rejection and improved comfort. An economical window film that provides excellent heat rejection without sacrificing quality. May have slight interference with wireless signals.
Product Details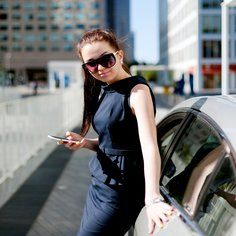 3M™ Color Stable Series
3M™ Color Stable's appearance rivals tinted factory glass, never turns purple, and provides high heat rejection with no signal interference! 3M's revolutionary nano-carbon polyester provides an incredible look, amazing colour stability, and is non-metallised to ensure no signal interference.
Product Details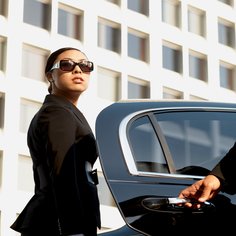 3M™ Scotchshield Security Series
Cool, safe, and secure, 3M™ Scotchshield™ Automotive Security Films shield you and your valuables by rejecting heat from the sun, increasing privacy, and holding shattered glass together, increasing the amount of time and effort it takes a thief to enter your vehicle, providing a powerful deterrent to smash and grab theft.
Product Details
When tenants complain about rooms that are too hot or you notice that your energy costs are trending skyward, 3M™ Window Films can help. Our films offer protection from accidents, natural disasters, break and entry, bomb blasts and flying glass fragments. They could also simply help upgrade your glass to code.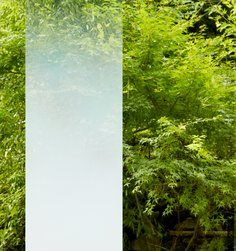 3M™ FASARA Glass Finishes
3M™ FASARA™ Glass Finishes are decorative glass finishes available in over 50 designs. These decorative glass finishes can be used to control light and privacy while enhancing interiors aesthetics. 3M FASARA glass finishes transforms plain glass into a variety of finishes such as etched, cut, sandblasted and even textured glass at a fraction of the cost. Ideal for use in offices, hotels, retail, restaurants and healthcare environments. They are perfect for privacy and decorative applications on glass and windows.
Product Details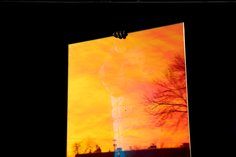 3M™ Dichrioc Film
Provide the high-end, beautifully artistic look of dichroic glass without the high-end cost. Dichroic film changes color when viewed from different angles and the transmitted colors are different from the reflective colors. Our unique dichroic film comes in two color options: Gold-Blue and Copper-Bronze.
Product Details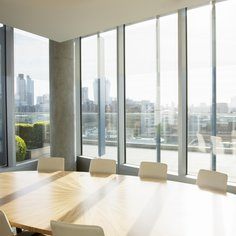 3M™ Solar Safety Series
Save energy, enhance comfort, provide added safety and privacy on a budget. Combines the benefits of 3M Safety Series with the benefits of 3M Neutral 35 and 3M Silver P18 Series Sun Control Window Films.
Product Details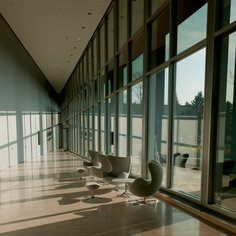 3M™ Sun Control Ceramic Series
Amazing clarity. Advanced ceramics allow these films to maintain their color and appearance over time. 3M™ Sun Control Window Films, Ceramic Series reject up to 80% of the sun's infrared light and reject up to 59% of the heat coming through your windows. Ceramic Series films also block 99% of UV rays, significantly reducing fading of your furnishings.
Product Details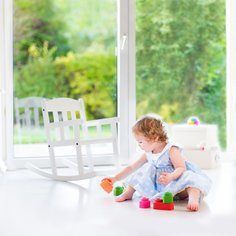 3M™ Scotchshield Ultra Safety & Security Series
Super cool protection. The first of its kind, the 3M™ Ultra Series films are made from clear, tear-resistant film. These films deliver superior performance over standard polyester films in blast and impact events; yet still maintain a high level of optical clarity. Ultra Series films are available in combination format with tinted 3M Sun Control Films to give you the best of both worlds.
Product Details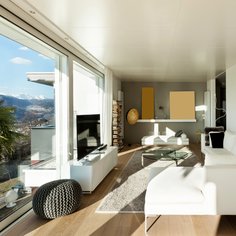 3M™ Sun Control Prestige Series
Clearly superior. Designed to maintain the appearance of your home, 3M™ Sun Control Window Films, Prestige Series films combine lower than glass reflectivity with film options that allow most of the light into your home. Prestige Series films allow 40% to 70% of the natural light into your home. The only thing you'll see day or night, inside or out, is a beautiful window.
Product Details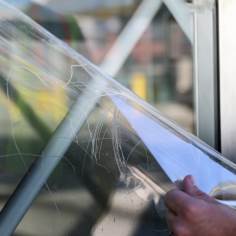 3M™ Anti-Graffiti Film
For protecting glass surfaces from all forms of graffiti such as scratches, acid-etching and gouges in retail, public facilities and any street-level glass applications. 3M™ Safety & Security Window Films, Anti Graffiti/Surface Protection Series provides a protective barrier in elevators, escalators, bathroom mirrors and glass counter tops.
Product Details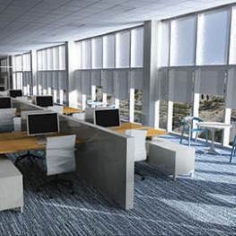 3M™ Daylight Redirecting Film
This daylighting glass enhancement sends natural light deep into building interiors, reducing the need for artificial light while enhancing the natural feel of the space.
Product Details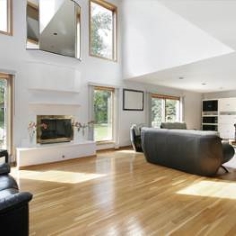 3M™ Thinsulate™ Climate Control Series
Virtually invisible insulation. Enhance comfort and efficiency year round. Our unique low-e window film helps retain warmth in the winter and cool air in the summer by increasing your windows' insulation value. A single-pane performs close to a double-pane, a double-pane performs close to a triple-pane.
Product Details
Unsure which product will suit your needs? Contact us and we'll be happy to answer any questions.